Solar 100 LED spare parts...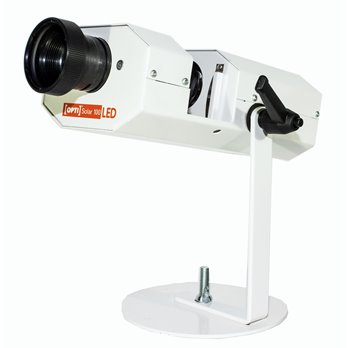 Some spare parts for the Solar 100 LED projector.
The spare lenses are INTERNAL lenses. The chunky lens closest to the light source is the primary lens. The secondary lens is the one next to the projector gate. See our 'Lenses' section under 'Accessories' for the external focussing lens.
The stand base was not included with the earliest Solar 100 LED projectors but can be purchased now. It fits to the end of the projector mounting bracket to provide a more useful mounting position.
View all Spare Parts